The Electric Company offers a variety of other services:
The Electric Company "Unplugged"
Acoustic entertainment

*solo guitar entertainment,
*2 piece of guitar and vocals,
*trio of guitar and 2 vocals,
*4 piece acoustic entertainment,
*solo piano entertainment
*other combinations of acoustic instrumentation are available.

Appropriate for wedding ceremonies, funerals, corporate parties, coctail parties, and other classy events.

various acoustic styles available, including Jazz, classical, and popular styles.
Christmas Carolling

2-4 voice a-capella carolling or a trio of 2 vocals and acoustic guitar are available for booking. Add that festive ambiance to your next Christmas funcion!
DJ services

DJ available for your next function that does not suit live entertainment.
We also offer the extra service of "in between set" DJing when booking the Electric Company Band
Children's entertainment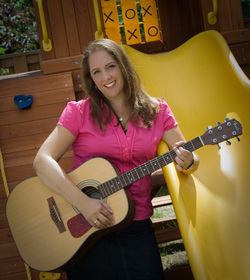 Miss Taya's Music Time!
Taya Alexander is a licenced Kindermusik educator and has almost two decades of experience in early childhood music education and entertainment. Miss Taya provides and exciting, musical experience for your little ones, complete with singing, dancing, and interactive instruments. Book Miss Taya, accompanied on guitar by Chad Alexander for your next trade show, corporate family party, or child's birthday party
---
Corporate Team Building Workshops

Description-
Consultants will encourage team building skills through working together as a "band". This will include 3 team building break out sessions and have a 6 piece band (The Electric Company) perform with the staff after all workshops are complete.

Design Phase-
Consulting with the staff and the band to create a collection of songs which will best represent the ideals of the company and team members involved.

Delivery Phase-
3 breakout sessions including:

Vocals –
Staff will learn vocal lines, harmony/part singing, and performance technique for chosen songs

Choreography –
Staff will contribute ideas as well as learn fun "dance" movement to chosen songs

Band (Instruments)
– Staff will rehearse multiple instrumental/percussion parts for chosen songs

Final delivery:
The 3 groups will come together as the "band" on the 'final performance', utilizing all the singing, dance steps and instrumental
parts learned during the breakout sessions.

A band is a great example of a team working together in harmony to accomplish a common goal.
Everyone needs to do their specific task. In a band, it is imperative that all players listen to each other and be flexible to accommodate any sudden changes in direction. Each instrument will, by playing his own part, compliment the other instruments to
create the beautiful final product- the complete song. The common goal is that all members of the band, much like employees, want the end product to be the best presentation and representation of their skills which they offer.