Taya Alexander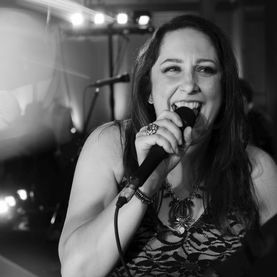 Taya Alexander- Lead Vocals
Taya studied vocal performance at Grant MacEwan University. Previously, among other performance experiences, Taya performed with local band "the Viva Divaz", performing in venues such as the Fairmont Hotel MacDonald, Mayfield Inn, Rockin' August, and various high profile corporate and televised events. Having been trained classically, Taya is versitlie and profficiant in many styles including rock, country, jazz, and pop. Professionally, Taya has been teaching voice lessons and children's music lessons for 17 years. Taya loves to bask in the spotlight and her high energy performance will wow any crowd!



---
Melanie Baerg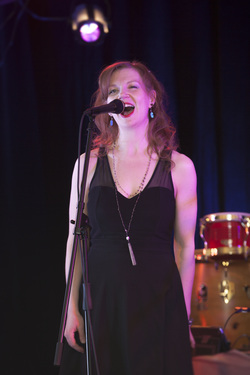 Melanie Baerg- Lead Vocals
Melanie also studied vocal performance at Grant MacEwan University and is considered the "soul" of the Electric Company. Melanie's sweet, smooth vocals have also been heard in such groups as "The Viva Divaz" and a capella group "Vis A Vis". Melanie is a vocal powerhouse and specializes in the funk and motown styles. Melanie is also currently working on her own compositions and recording her own material.


Taya and Mel love singing together and have been wowing audiences with their effortless harmonies for many years. They vocally balance each other out and compliment each other perfectly! With these two, the Electric Company has a powerful, energetic, and exciting vocal presence!


---
Chad Alexander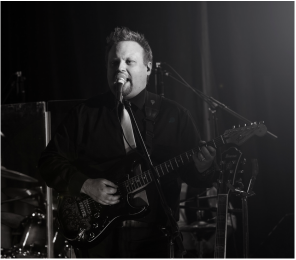 Chad Alexander- vocals and electric guitar
Chad is a Grant MacEwan grad with diplomas in guitar performance,composition, and recording. Chad has played locally and nationally in various styles of band for 20 years, including various recording artists and cover acts. Chad is profficiant in many guitar styles, and holds a place in his heart for all styles of music. Chad also plays various other stringed instruments such as mandolin and banjo.


---
John Rempel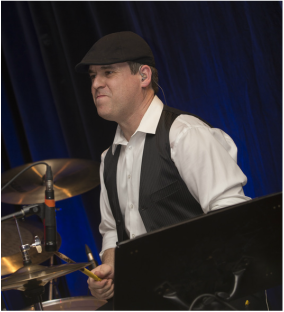 John Rempel- Drums
John is the heartbeat of "The Electric Company". He most recently played bass with
a local top 40 specialty band, and has also been playing with international recording artist Jon Bauer and touring with him for many years. John has also played in venues such as the
Jubilee Auditorium for various artists. Says John… "'Been rock'n hard and sculpting my mullet for almost 20 years of Rock and Roll, baby!"


---
Jan Yakymyshyn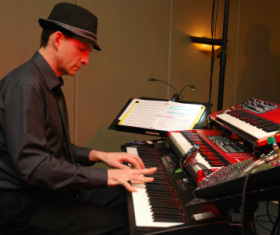 Jan Yakymyshyn- keys
Jan learned piano as a kid and, despite 12 years of classical training, saw the light when he heard the Eagles' Hotel California and Supertramp's Breakfast in America. He started playing in garage bands, then graduated to gigging with a jazz trio and other
local musicians. Most recently he learned the black art of playing the Hammond
Organ through a reconditioned Leslie amp. He enjoys playing tunes from all the
great musical decades with his friends in the Electric Company.






---
Dave Macieyowski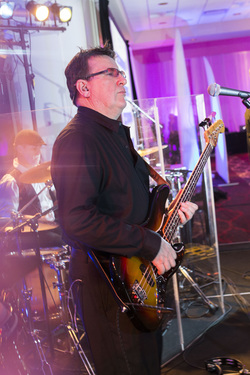 Dave Macieyowski- Bass guitar, background vocals
A skilled bass player, Dave has over 30 years of experience entertaining audiences in
and around the Edmonton area. He has contributed solid bass and lead guitar to
many rock, country, and variety bands. Dave's soulful playing is the groove and
backbone of the Electric Company. He also records and produces albums for local artists at his own Toy Box Studios and was recently nominated for best album at the Prairie Music Alliance Awards. Dave has recorded and played on many local albums, demos, and commercials and brings his producer's knowledge and experience to the stage
---